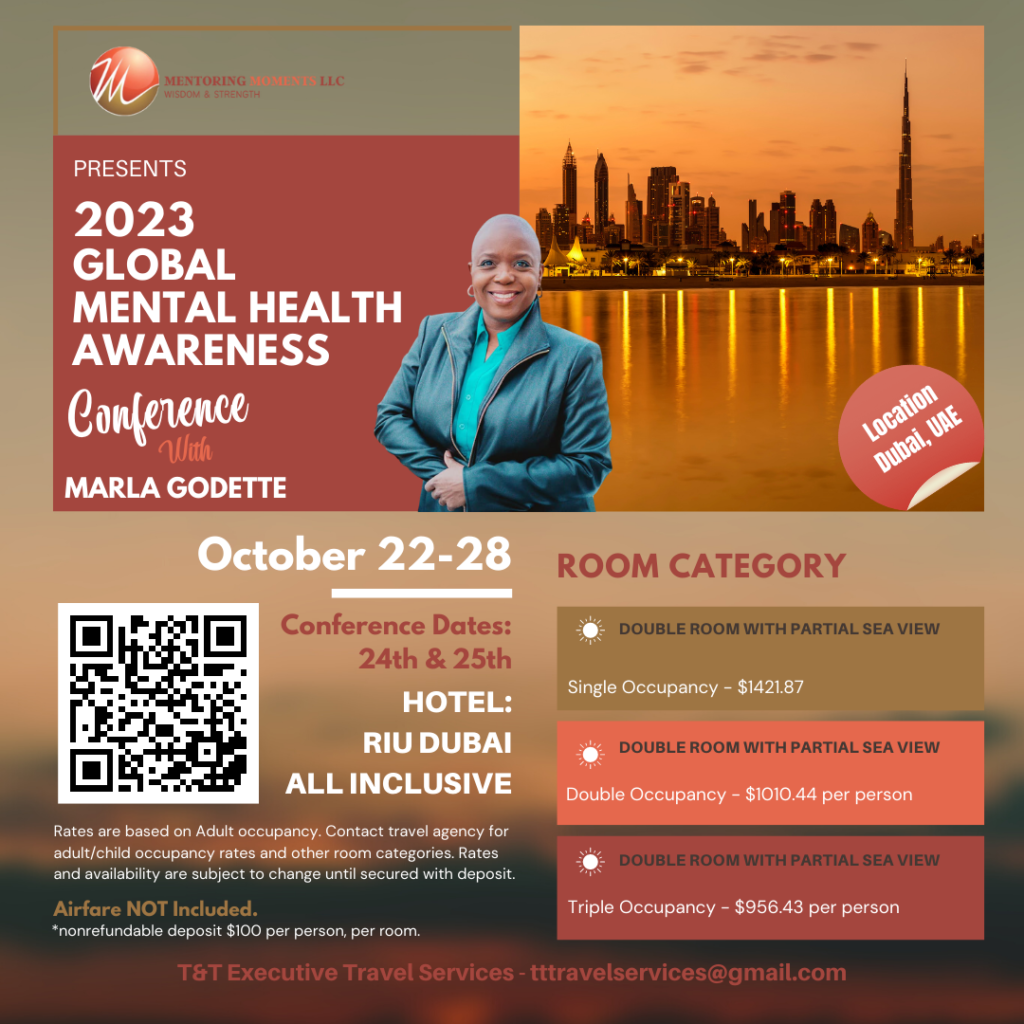 Marla provides professional development and training to organizations and individuals. She is an adjunct professor, an international conference speaker and presenter, a certified Life Purpose coach, a certified Global Inclusivity Leader, a keynote speaker, and has become a sought after implicit bias educator. Marla believes in justice for all and has trademarked a brand called "Justice Screams". Her passion for social justice works in tandem with her life purpose to destroy the stigma associated with mental illness on a global level.
Know thyself and do no harm. – Marla Godette
Mentoring is the key for developing and sustaining a satisfying career. Mentoring enables each of us to grow, learn, transform, and accomplish goals in business and in life.
Whether you are a in the early stages of your professional career or have a solid path to advancement, mentoring helps build a dynamic community while ensuring your success as you achieve personal and professional career goals.
What are the benefits of mentoring?
In today's complex and often highly competitive world having a mentor can mean the difference between success and failure. Whether seeking advice on how to ask the right question, how to best design a new business plan or how to change course, mentoring can help to ensure a successful outcome.
Mentoring Moments and Marla has become a sought after clinician in working with children and families referred through the Juvenile Justice System and Department of Child Services. Mentoring Moments specializes in the care of those diagnosed with chronic mental illness and ADHD and offering career counseling and support to women in need of guidance and services and those from disadvantage situations such as poverty.


Bringing mental health awareness and emotional wellness to companies through management training, professional development and on-site individual coaching/counseling sessions to employees.